The Rearview Mirror
September 8, 2013 • By Carolyn Crow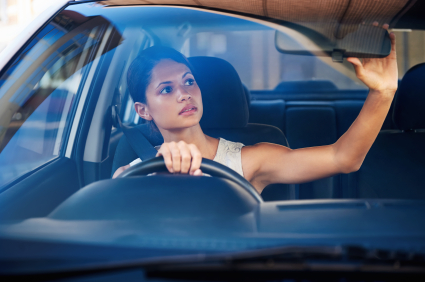 Even though I put forth every effort to look forward, I still find myself looking through the rearview mirror, staring at glimpses of my past.
Like most people, we tend to struggle with letting go of what we are familiar with because the past is what we know. Although God understands our struggles, but He desires for us to move forward and embrace the new. Isaiah 43:18-19 tells us to, "Forget the former things; do not dwell on the past----it is nothing compared to what I am going to do."
If you are running in a race, it is almost impossible to look behind you and continue running with the same pace and momentum as you would if you were running and looking forward. Likewise, it's impossible for us to move forward in life when we are constantly dwelling on our past experiences. Our past hinders our progress and it keeps us from reaching our full potential. It can be a delay and a distraction to our future promises.
In Philippians 3:13, the Apostle Paul boldly declares, "I am not all I should be, but I am bringing all my energies to bear this one thing; I am forgetting the past and looking forward to what lies ahead. I keep pursuing the goal to win the prize of God's heavenly call in Christ Jesus."
Since our goal is in Christ Jesus, we can let go of our past and look forward to what God can help us achieve and become. However, if you are in a place where you are not able to see a future for yourself, then there is a good chance you are locked in the past. My dear friend, God has a new assignment for you. Therefore, His grace will enable you to rise up and move forward, way beyond what you can ever imagine.
The next time you are tempted to look through your rearview mirror, remind yourself that God has greater things waiting for you ahead.