I Should Have Fainted
September 24, 2013 • By Carolyn Crow
Grace & Mercy Will Follow You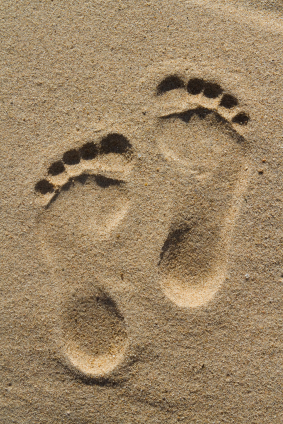 The psalmist declares in Psalm 27:13. "I had fainted unless I had believed to see the goodness of the Lord in the land of the living."
Facing tragedy was just a norm for David. There is no doubt that he literally lived a life of turmoil. He endured everything from wrestling a bear, to fighting a giant from Gath. He escaped the wrath of a wicked King, while suffering the tragedy of seeing his own son die. And let's not forget, his own children tried to kill him. But in the midst of it all, David somehow knew that God had not forgotten him, and he knew victory was coming if he kept believing in God's goodness. If he had not believed, his heart would have given away to discouragement, and he would have lost the courage to continue on.
Facing tragedy of any kind can be extremely difficult. And like David most of us have had our share. But can you look back on yesterday's challenges and see God's goodness? Can you see that He was with you after all? You know for a fact that without His goodness and mercy, you would have fallen apart and fainted.
Yes life can be hard, even to the point of feeling as though your struggles will never end. However, you must make a conscious effort to meditate on His goodness. His goodness is something you can always rely on. It never runs out. He promises us in His word that "His goodness and mercy shall follow us all the days of our lives." (Psalm 23:6)
My dear friend, I urge you to continue on and "not lose heart." (2 Corinthians 4:16) If God brought you through before, He will bring you through again!
Visitor Comments (0)
Be the first to post a comment!