The Attitude of Mary
October 15, 2013 • By Carolyn Crow
The Right Attitude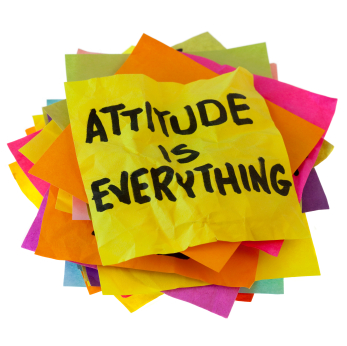 I remember attending a meeting some months ago when the instructor of the meeting asked this question to his audience. "How many of you woke up this morning with an attitude?" Needless to say, no one in the room raised their hand.
Unfortunately, our minds have been programmed to think negative when we think in terms of attitude. My theory is, when we arise each morning we all have an attitude, whether it is a good one or a bad one. Ultimately, we tend to allow our experiences determine what type of attitude we possess for that day.
In the New Testament's account of John, we are told that Mary the sister of Martha and Lazarus had such love for Jesus that she placed her whole focus at His feet listening to His words. Mary loved Jesus so greatly that she anointed His feet with a costly bottle of perfume while wiping His feet with her hair. But when her brother Lazarus became ill, then later died, her attitude changed.
Like Mary, it's easy to develop a negative attitude when circumstances hit hard. But it's your choice whether you choose to stay focused and find the good. For months I struggled to keep the right attituded after the passing of my beloved. But I had to make a choice to look for the good in order to make it.
Yes, it may be true that you may have faced some challenging times. And sometimes those challenges seem never-ending. But my question is.....how did you react? Did you have the right attitude? Most likely, the wrong attitude will produce wrong results. Therefore we must keep our attitude in check and it should always reflect the attitude of Christ. In Philippians 2:5, Paul exhorts us; "to have the same attitude in ourselves which was also in Christ Jesus" Jesus is our ultimate example of how we are to behave and conduct ourselves when we encounter these challenging times.
My friend, let's choose each day to keep a good attitude regardless of what each day may bring. In the book of James, he encourages us to: "Count it all joy when we fall into various trials, knowing that the testing of our faith produces patience." (James 1:2-3)
Hang in there. Your troubles will never defeat you as long as you keep the right attitude.