Joe K. Crow
August 1959 - October 2011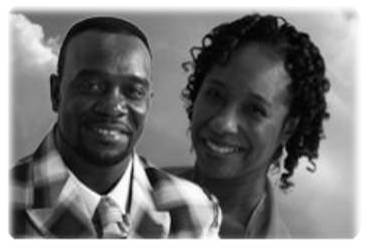 Joe K. Crow was the founder and former Pastor of Word of Faith Christian Center (WOFCC), a non-denominational evangelical church in Arkadelphia, Arkansas. His ultimate mission was to lead people to the saving grace of Jesus Christ and to help them discover their purpose in the Kingdom of God.
Joe was a dynamic leader and Bible teacher, and was also known as a man of integrity and honor. With his illustrative teaching style, he ministerd to the whole man as he taught with simplicity, power and humor. Under his ministry, many were saved and miraculously healed.
He received his bible training from Rhema Bible College of Tulsa, Oklahoma and World Harvest Bible College of Columbus, Ohio.
The visionary behind Word of Faith Christian Center, stood on Romans 10:8-10. "But what saith it? The word is nigh thee, even in thy mouth, and in thy heart: that is, the word of faith which we preach; That if thou shalt confess with thy mouth the Lord Jesus, and shalt believe in thine heart that God hath raised Him from the dead, thou shalt be saved. For with the heart man believeth unto righteousness; and with the mouth confession is made unto salvation."
Joe was married to Carolyn Giles who served along beside him in ministry. Together they were a dynamic team in unity, providing oversight of the spiritual growth and well being of the people. They were, "Committed to Christ" - "Commissioned to Serve."
A faithful servant of God, Joe now beholds the face of his beloved Savior, Jesus Christ. Passing on a legacy of Faith, his work lives on through his children Travonn and Ebonee (Calvin), who will continue the WordUp section of his ministry.